For those of you in metro-Atlanta, I highly suggest that you visit this amazing area. It's only 20 miles from downtown, but it's unlike anything you'll get in most other metro parks. Before I forget, here's a link to direction and other info:
http://www.arabiaalliance.org/
.
Last Sunday Ophie and I made our way over to Arabia to explore the trails and I was pleasantly surprised at the number of wildflowers. I figured there was a big lag between the spring ephemeral stuff and their famous late blooming wildflowers (Stone mtn daisies, goldenrod, etc...), but I was totally wrong. We did sort of a figure-8 loop that encompassed nearly all of the trails for a total of 4 or 5 miles. It was nice because a lot of it is "off-trail" but on an open granite outcropping with big views, so it's hard to get lost. I've probably been to this park more than any other hiking spot and on this trip I realized it's probably because it's the one place that reminds me of California... I'll explain below.....
First off, this shot really amazed me- Georgia or high Sierra?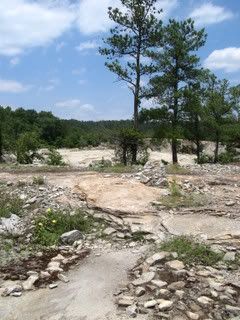 This area is really dry with bedrock either at or near the surface, thus there are many pines, succulents, and other drought-tolerant species. This twisted pine was quite unique:
Geology much?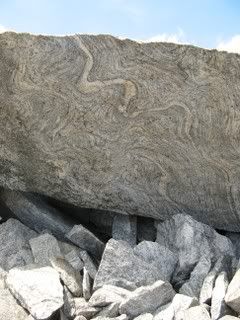 Noxious weed alert!! Damn Princesstree on top of the mountains!!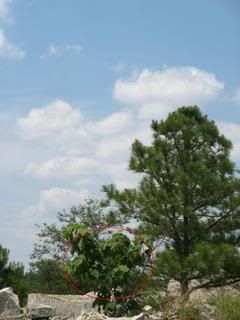 Sparkleberry! (in the Vaccinium genus with blueberries and cranberries)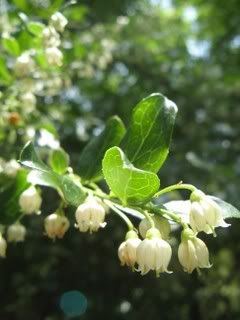 Flowering Opuntia (prickly pear cactus)
Ophie really liked it out here, but it got pretty warm for her and
I'm sure the rock was burning her [big] paw pads.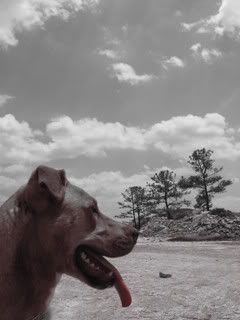 Coreopsis!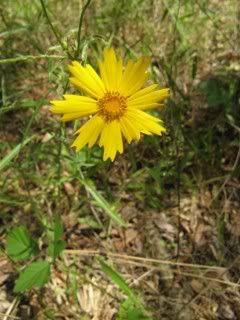 ...and finally....Indian Pink!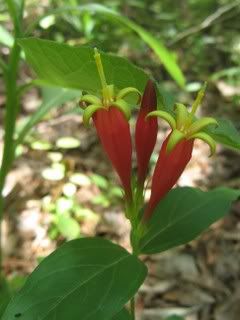 this is my new favorite wildflower. this is also the first time i've seen this species in the wild and it is truly remarkable to come across this beauty while hiking in bone dry pine woods.