Due to a heavy school load, new job, and marathon training I wasn't able to get out in the woods much at all during fall 2011, but I did manage a few quick trips.
Beautiful fall color from my enemy, Poison Ivy:
My first national champion tree nomination-
Baccharis halimifolia
. This specimen is in the fantastic native plant garden at Georgia Perimeter College in south Decatur, GA:
This shot is from a huge tuliptree that fell in a park just east of where I live in the city of Decatur. It was so neat to be able to explore this tree from rootball to the highest sprigs- especially since it seemed to have recently fallen
The rootball alone stood 10'+ above a huge crater. You can see into the (partially) hollow trunk too. Very neat.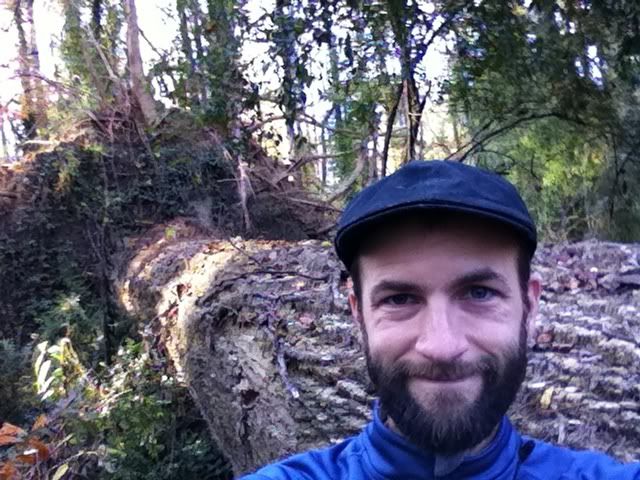 I walked from near the base into the crown. It's like a secret portal into a world normally reserved for birds, flying squirrels and the ever-so-rare tree climber.
I also found some large native vines in the floodplain of this park. I believe this is Virginia Creeper (or possibly Crossvine):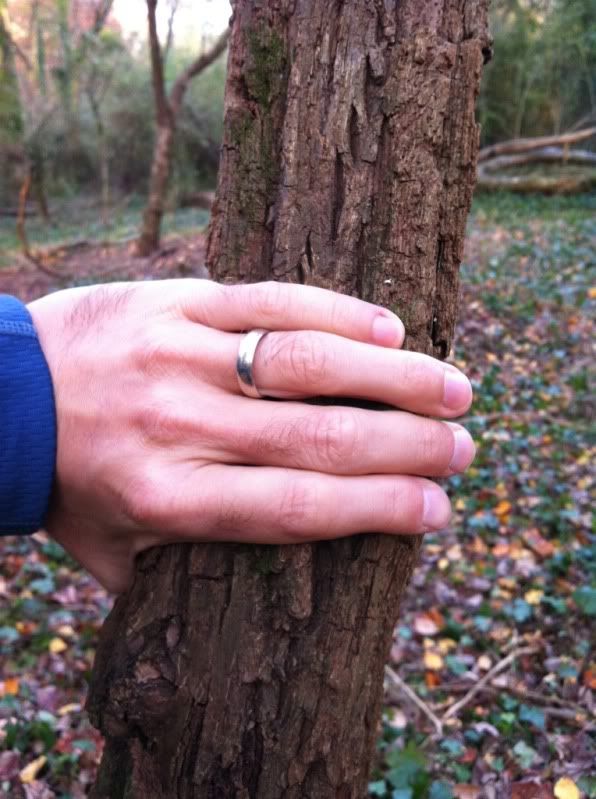 Here's a nice vertical shot of a tall Sweetgum near the PATH and Agnes Scott that I took in November: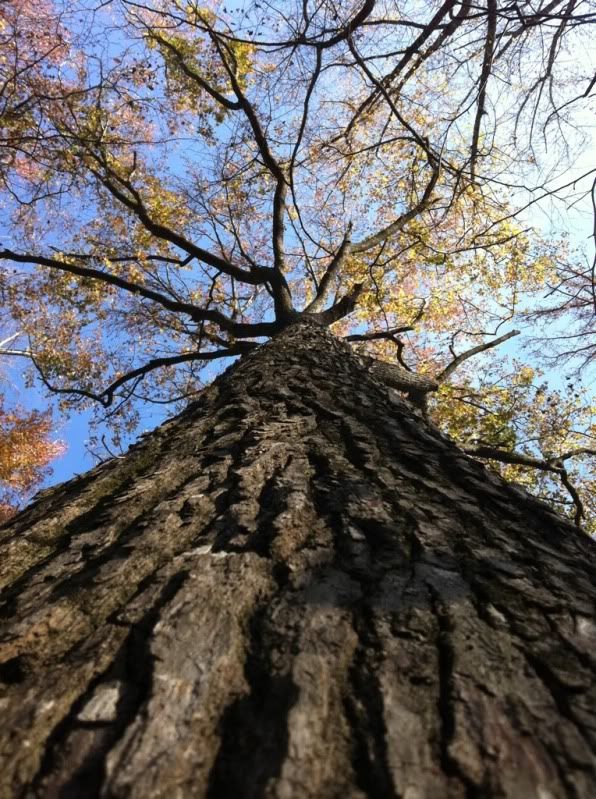 Kousa Dogwood blooming near the GSU campus in NOVEMBER!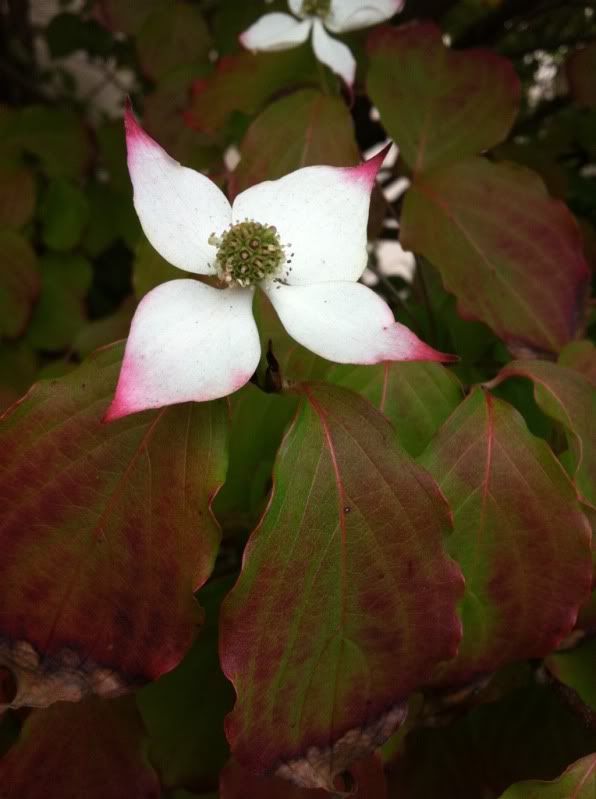 The always lovely Angel Oak tree- I took this shot during the Kiawah Island Marathon weekend in early December:
Ripe persimmon I ate at Davidson-Arabia mountain in late December- many of them were full of fire ants, thankfully this one was not: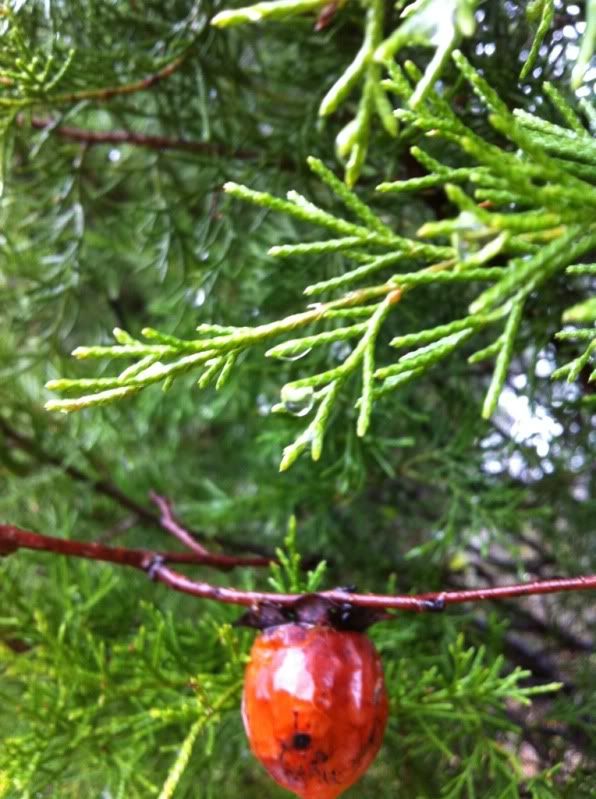 I found this so neat. The loblolly pine seen here at Arabia mountain looks as if it was just peeled from the surface of the bare rock. Until falling it had survived many years with a rootball only 18" deep (more or less). Fascinating!
Here's a shot of the first maypop fruit (native passionfruit) that I've found in the Southeast. These were at Woodlands Garden in Decatur:
This was part of a really nice grove of Beech trees and a few scattered White Oaks on Emory's campus. It's here that I found the first Beech documented over 130' tall in Atlanta (and the second tallest in the whole state):
Amazing shelf fungus:
Finally, I'll end with a couple shots from the new Champion Tulip Poplar for Atlanta. It's quite a doozy and was hiding out in plain site on the campus of Emory University. It's 16'(192") circumference and 152' tall! Even had some old climbing rope tangled at the base... I wonder who climbed it and when?! The first limb is 75 feet off the ground!
till next time....