On an impossibly gorgeous day in mid-December, 2009 I had the wonderful opportunity to get a personal lesson in tree climbing from none other than the father of recreation tree climbing and founder of
Tree Climbers International
, Peter Jenkins. This is an accout of that day.
I initially contacted Peter (and his wife Patti) regarding their weekly Sunday beginer climbs. That quickly expanded to a conversation on the old growth trees in Fernbank Forest where I work... and THAT quickly branched out to tree education and ways in which TCI and Fernbank could work together to help bring the wonder and awe of trees to the public in metro-Atlanta.
Trees behind the TCI hostel
Gear room at the TCI hostel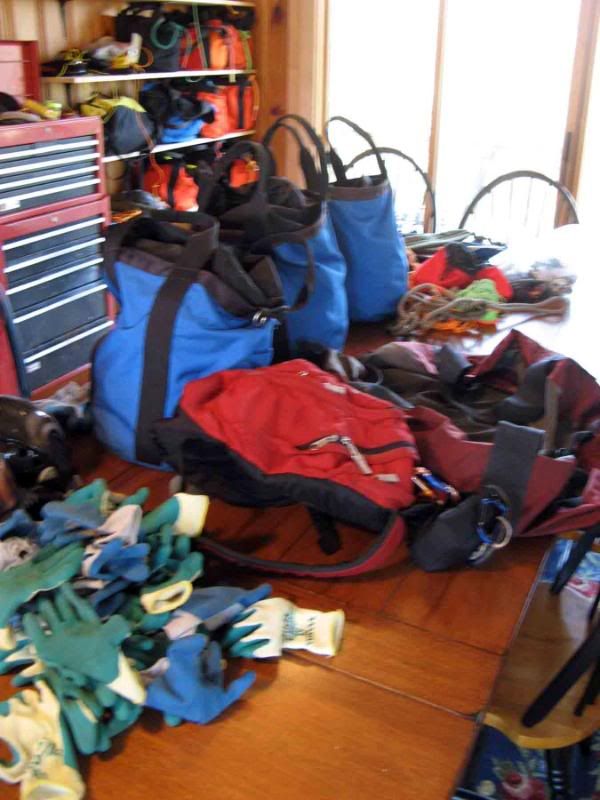 After a quick tour of the TCI hostel, climbing trees, and his home, Peter took us to visit a large stately Willow Oak on the far north end of the city close to Peachtree-Dunwoody rd and I-285. This tree is named "Sueno".
instruction from Peter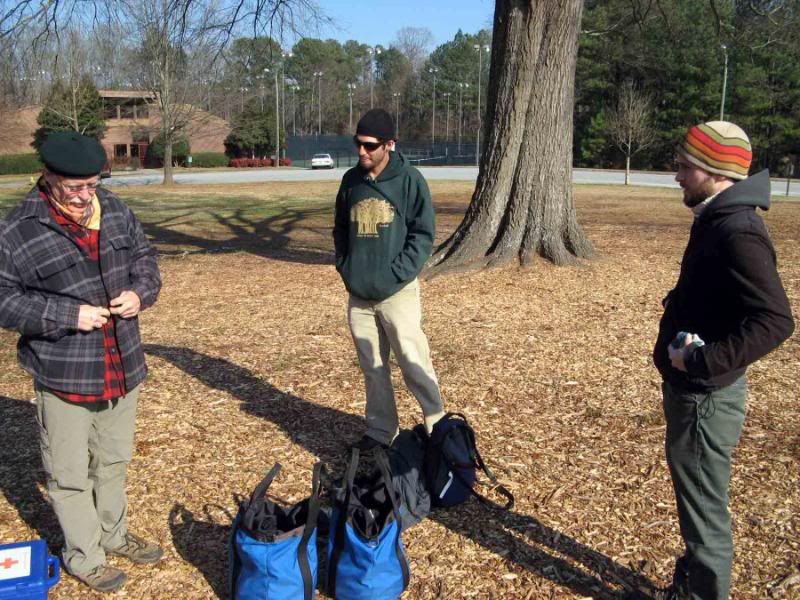 Peter throwing (he was damn good at this- only 2 or 3 tries for each line!)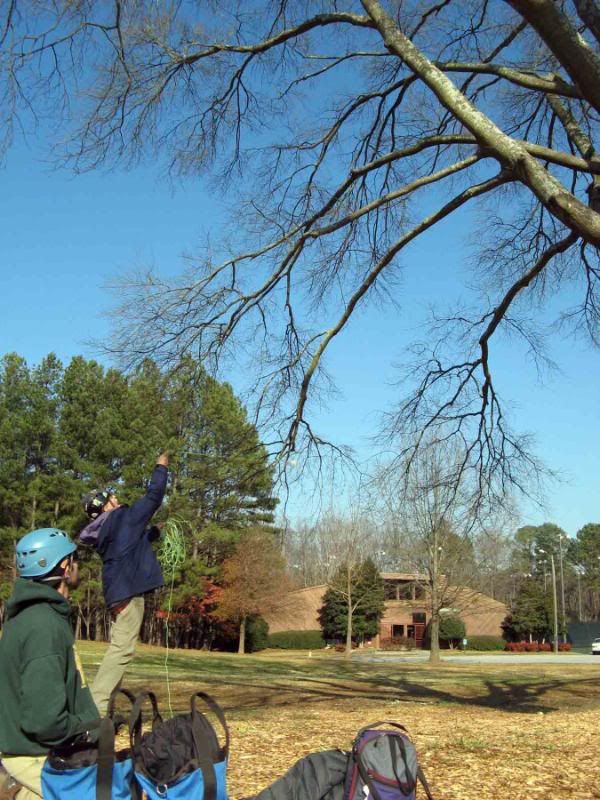 Setting up the rope- cambium saver which protects the bark (and rope?)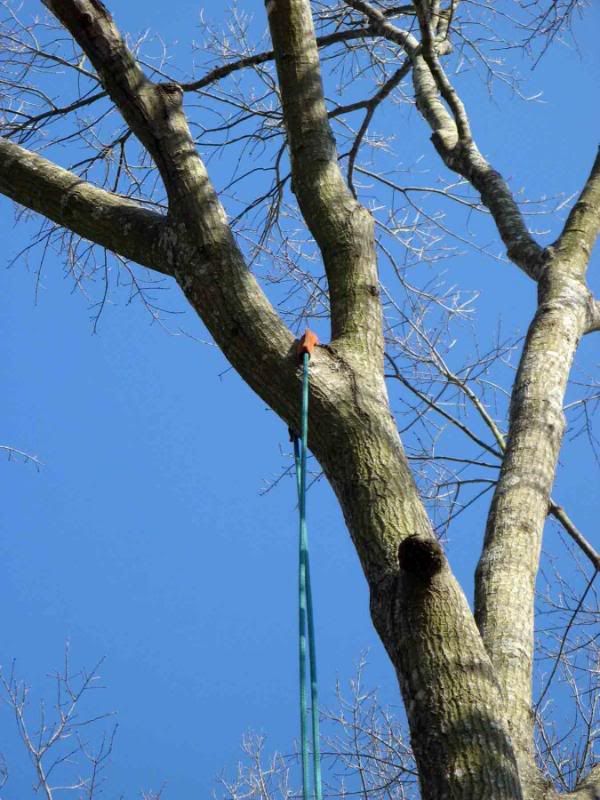 I'm ready.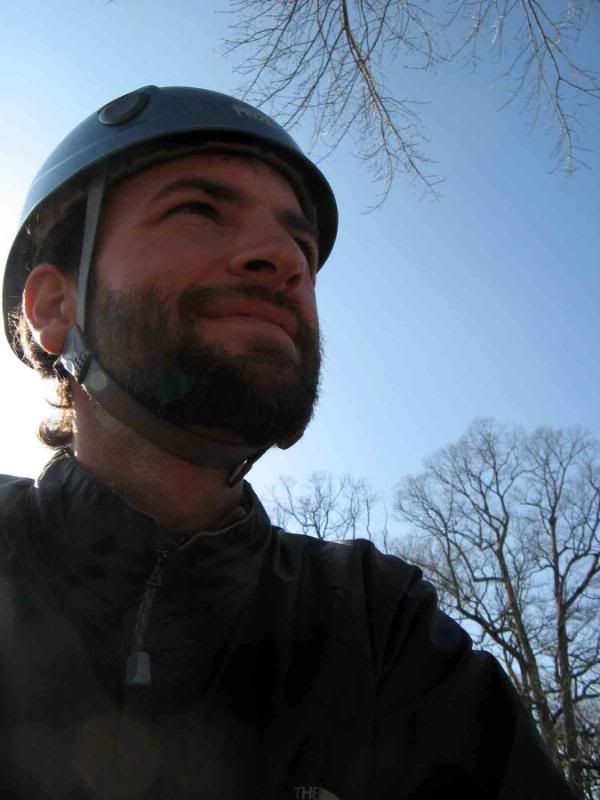 Matt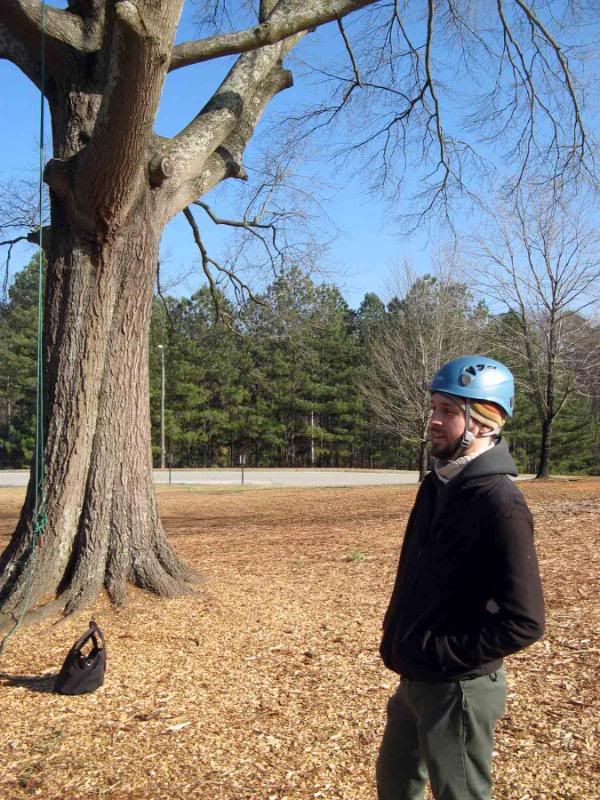 Robby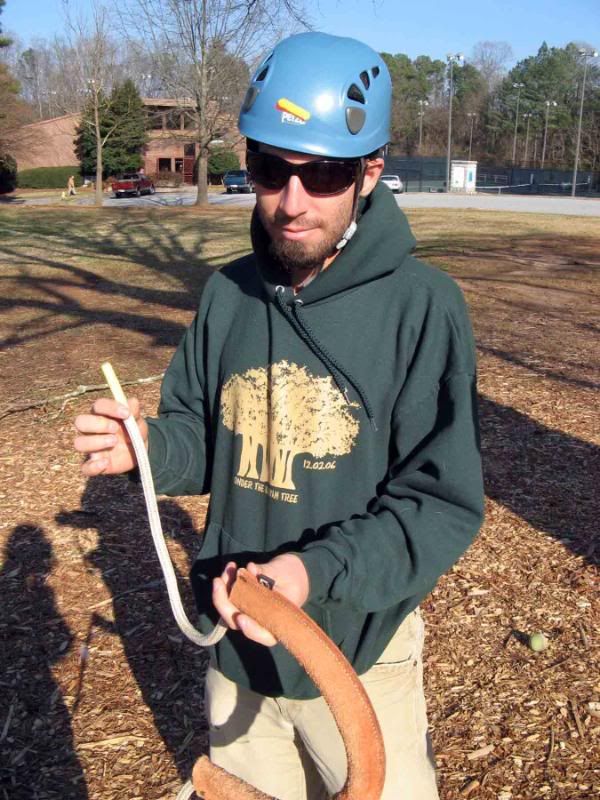 Robby climbing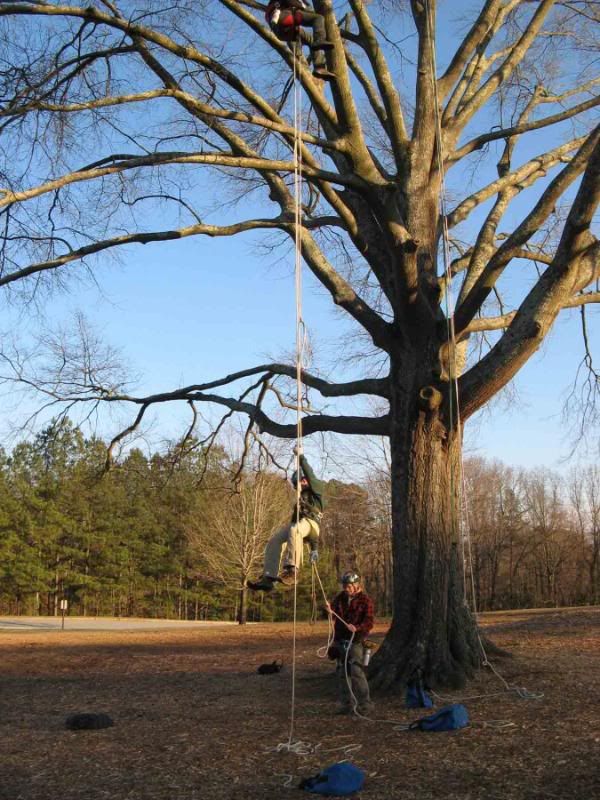 Matt's face says everything you need to know about this amazing day!
We probably spent an hour or more up in the branches of Sueno, but looking back it seems like only a fleeting moment. Life was so different only 40 feet above the ground. No people looked up. Cars continued to drive by in the mad rat race of Atlanta traffic. At least 4 different species of birds landed near us on the branches of Sueno. All while we just hung there in complete awe of our surroundings. Each push/pull up the rope gave us a new view of this tree. New lichen colors and formations, pools of water in the crotches of the tree that birds used to quench their thirst, scars from limbs of yesterday that were long gone... It was really a magical place. The sky was impossibly blue- California blue as I like to call it. The wind would rustle the bare twigs, then just as quickly die down. I can't begin to imagine what life is like at the tops of the 350+ foot tall Coastal Redwoods that Richard Preston mentions in "The Wild Trees"- that book after all is what started my whole obsession with trees.... I look forward to experiencing where this obsession will lead me next.