Will, Mary and I were in route to Raven Cliff Falls when I saw a snowy ridgeline in the distance and our plans quickly changed. We opted for taking FS 79 up the mountain to Tray Mountain. There was about 1/2" snow from the storm and a mean windchill to accompany it. The views were insanely good with snowy mountaintops in the distance. Looks like the snow level was around 4000' or so. The sunny spots were quickly melting too...
Will and Mary (READ: NOT Sara or Sarah)
ice cold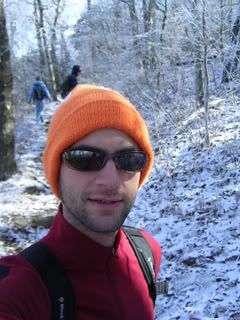 wintry scene in route to the top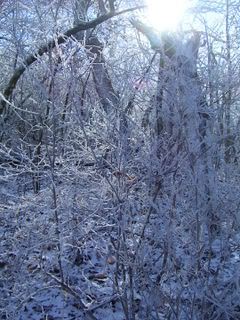 ...now I've seen this before. always in muddy spots. does the cold somehow suck the water out of the mud into these little ice fans or what??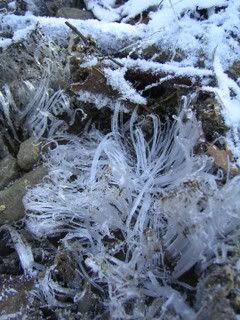 quite colorful for winter
god this is emo
mine and crazy uncles Jake's special spot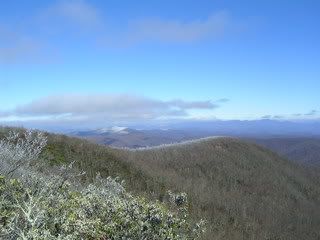 the Tray Mountain shelter on the AT
snow on the rhododendron
What a great day. A nice quick dayhike, back by dinnertime, good conversation, great views, a first chance to play in the snow this year... what more could you ask for?
**next day**
back at work the following day I got to follow up my awesome hike by doing a great recon mission into Fernbank Forest with some of my volunteers. We were doing plant ID and also measuring some large old growth trees. Here's a couple:
Oldest White Oak in the forest- 13 ft, 8in circumference; nearly 4.5 ft diameter!
bad picture, big tree (3ft, 4in DBH Tulip Poplar (biggest one was over 4ft DBH!)