This is an account of the late March to early April trip I took with Liza and two close friends to the
Big Bend National Park
in Texas and the
Gila Wilderness
(and
Cliff Dwellings
) in southern New Mexico. It was amazing.
Beavertail cactus in bloom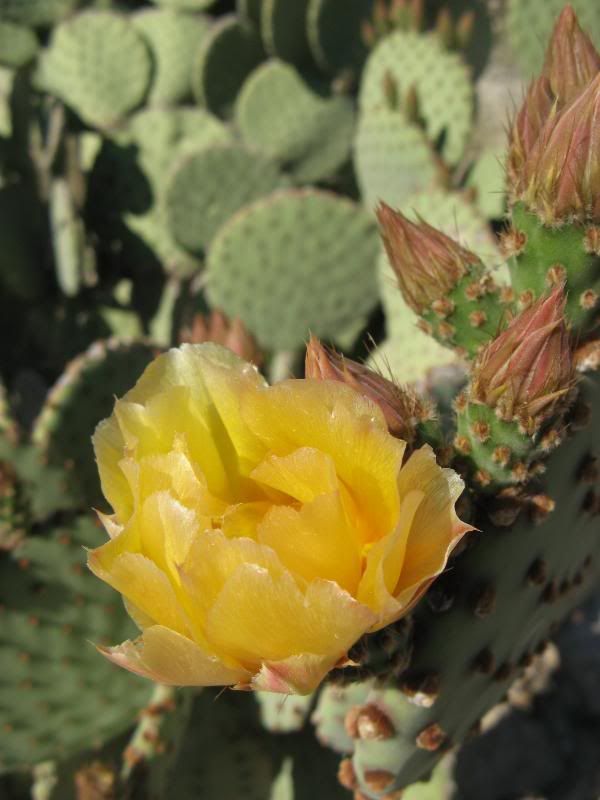 Cane cholla (the least desirable fruit in the desert?)
Century plant- stores energy in roots for 20-30 years before blooming
Claret cup cactus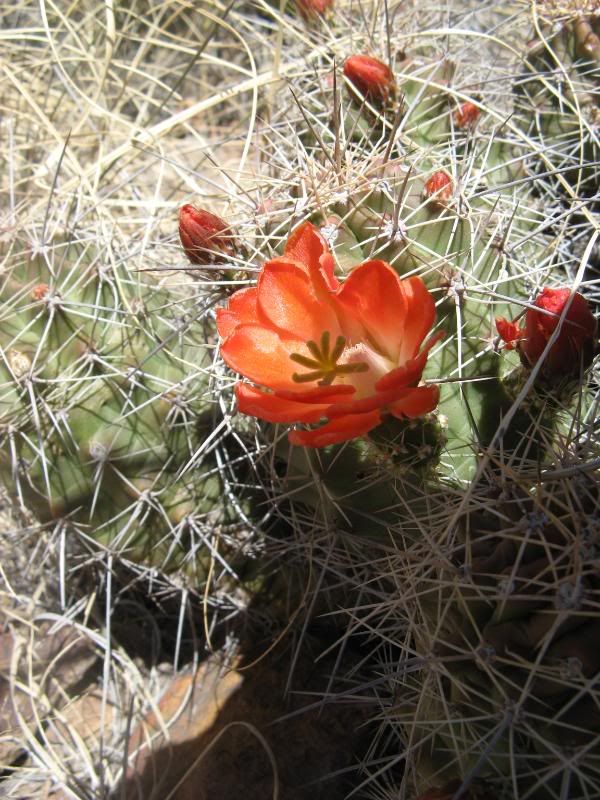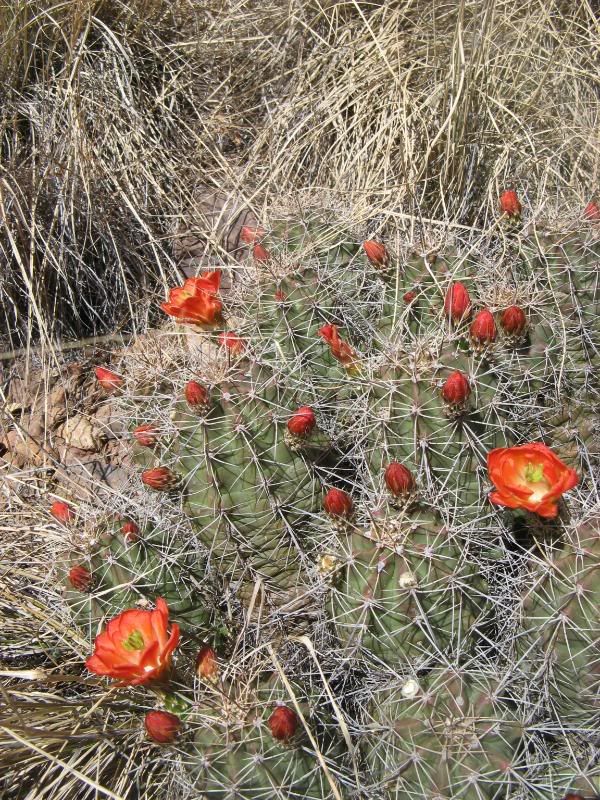 Many species of plants are endemic to the Chisos Mountains in Big Bend and nowhere else in the US- Drooping Juniper (
Juniperus flaccida
) is one of those species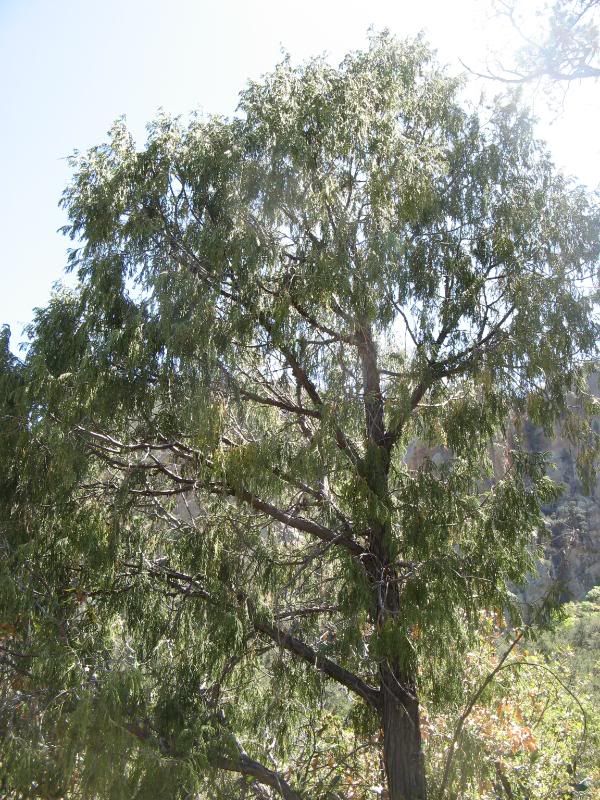 Ocotillo- firey red blooms on spikey stalks with leaves only after wet weather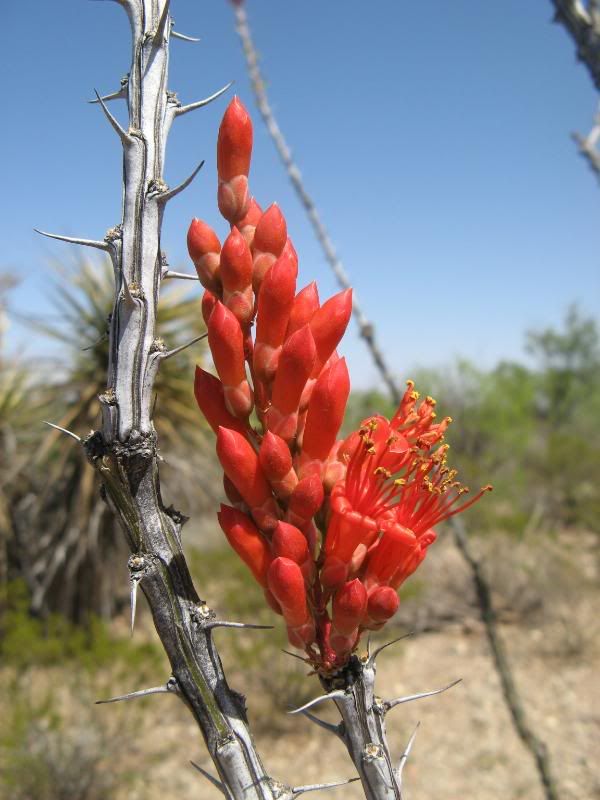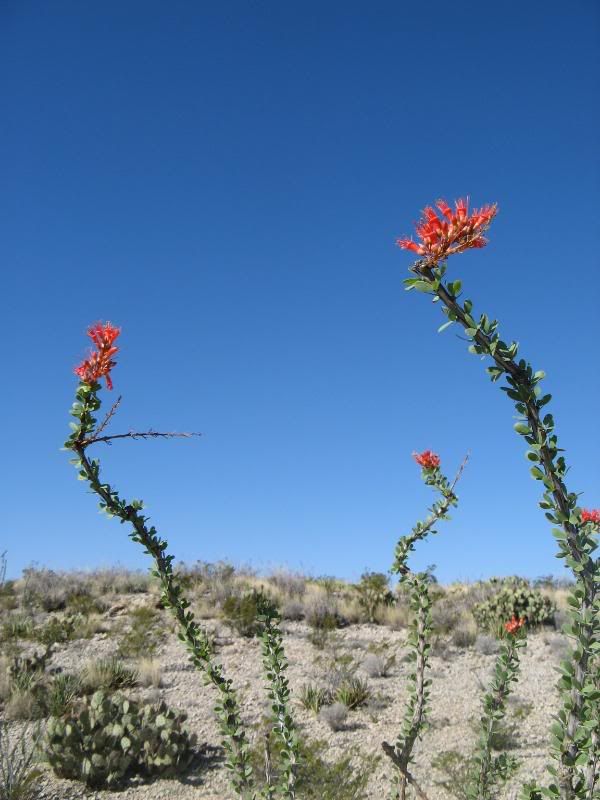 Rock Nettle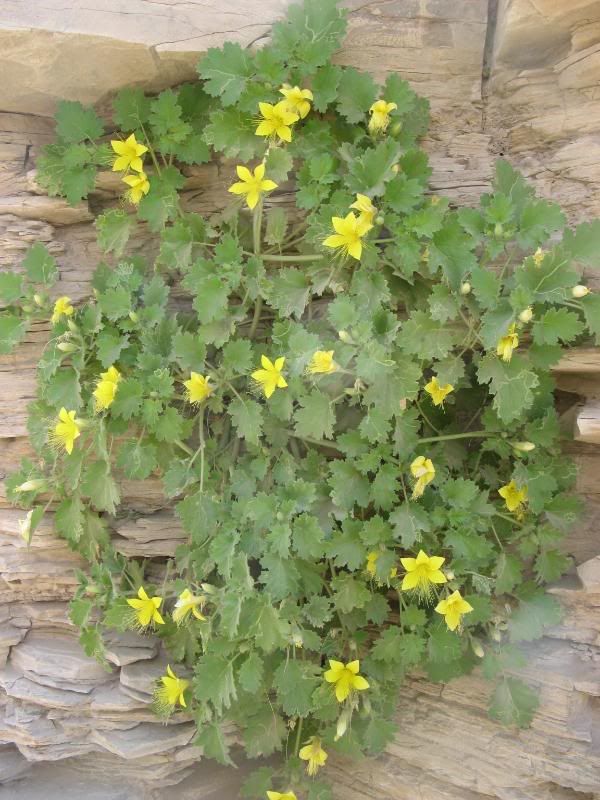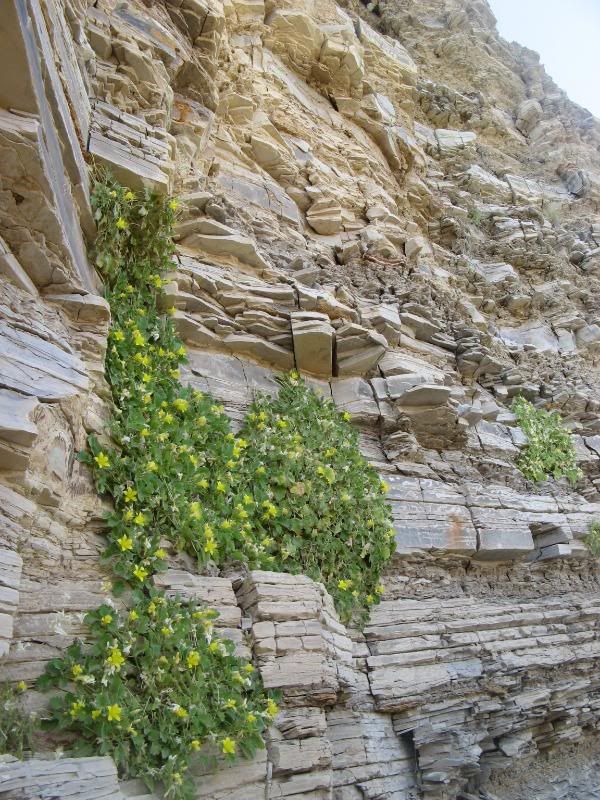 Opuntia species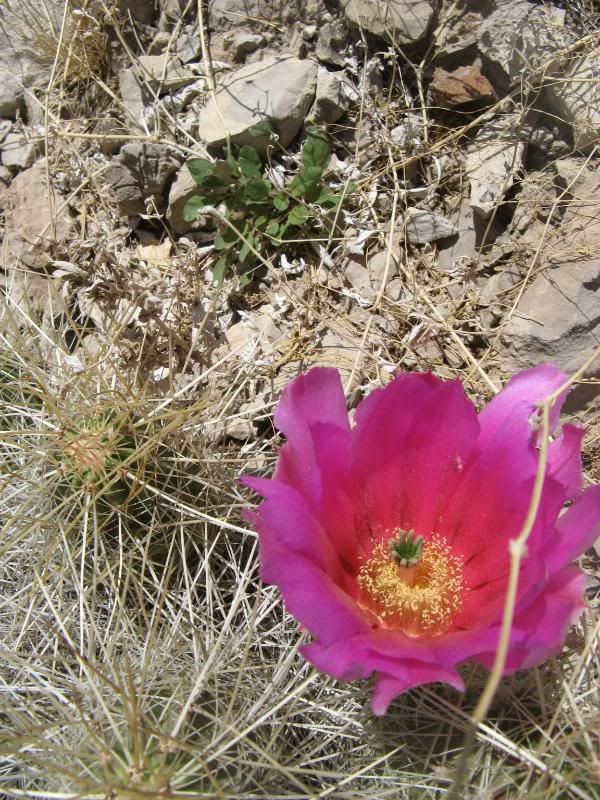 Liza snugged down on the Rio Grande
Langford Hot Springs along the Rio Grande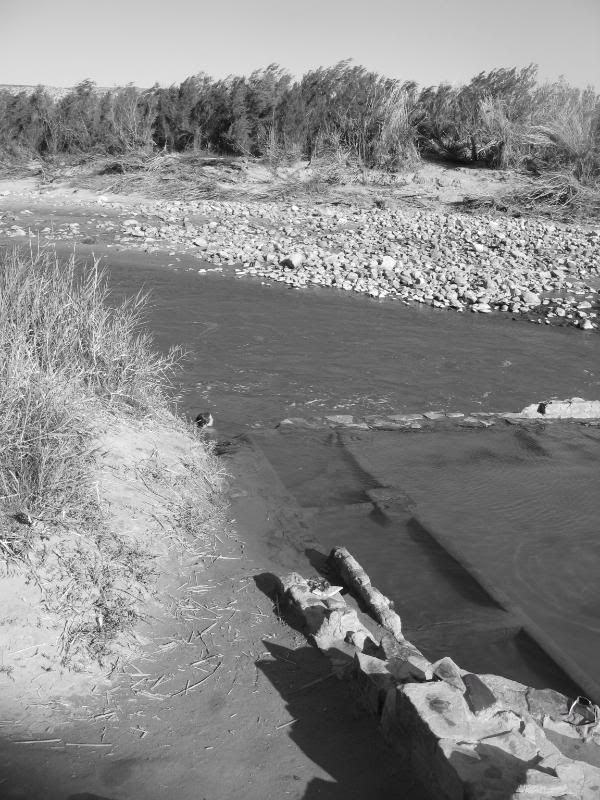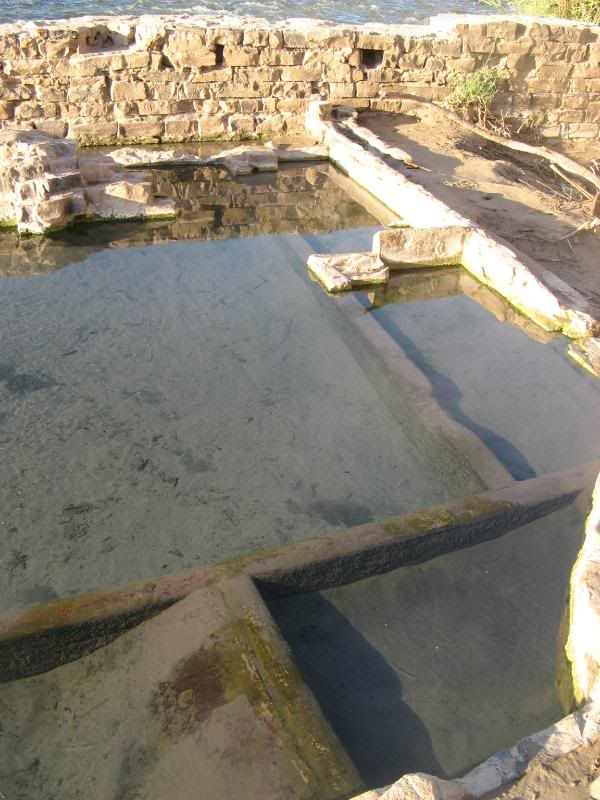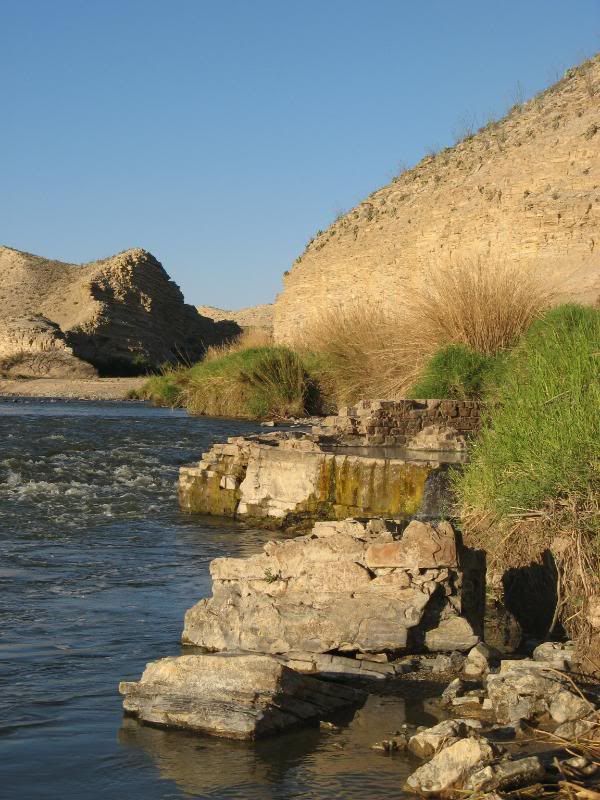 old store and post office at springs
mornin' dip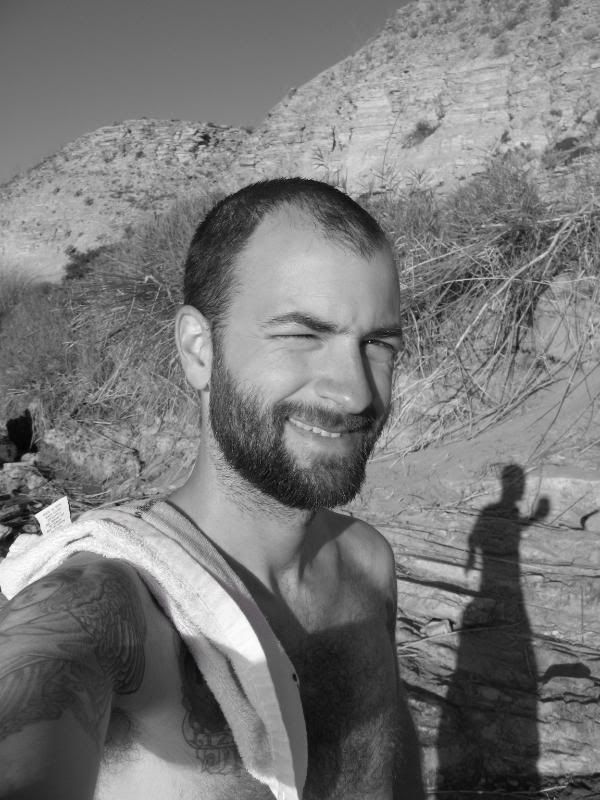 views of Mexico, the Rio Grande, and the Chihuahuan Desert on my morning hike to the hot springs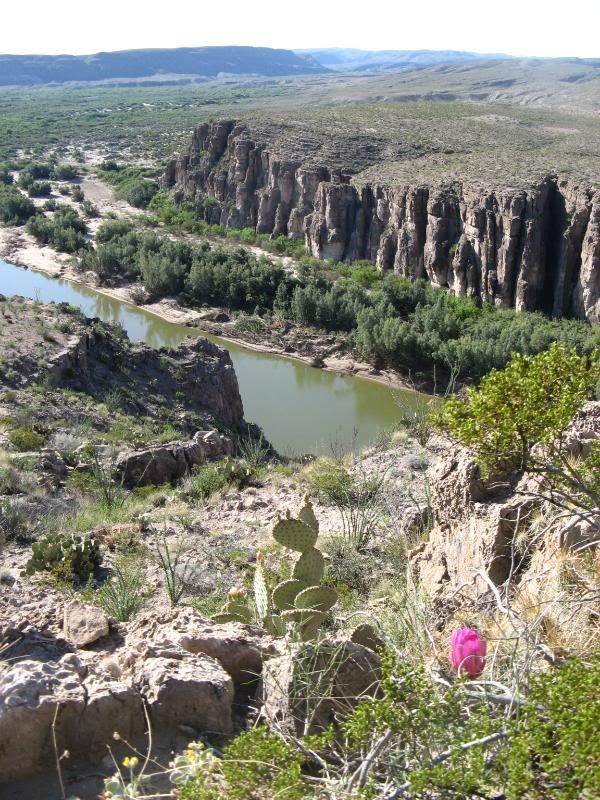 Desert fossil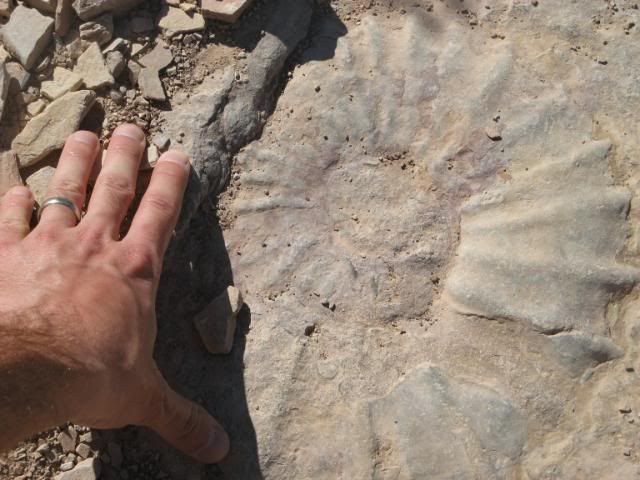 Chisos Mountains- high mtn campground and visitor center (5,000'+)- this is the only mountain range that is entirely within a single national park in the country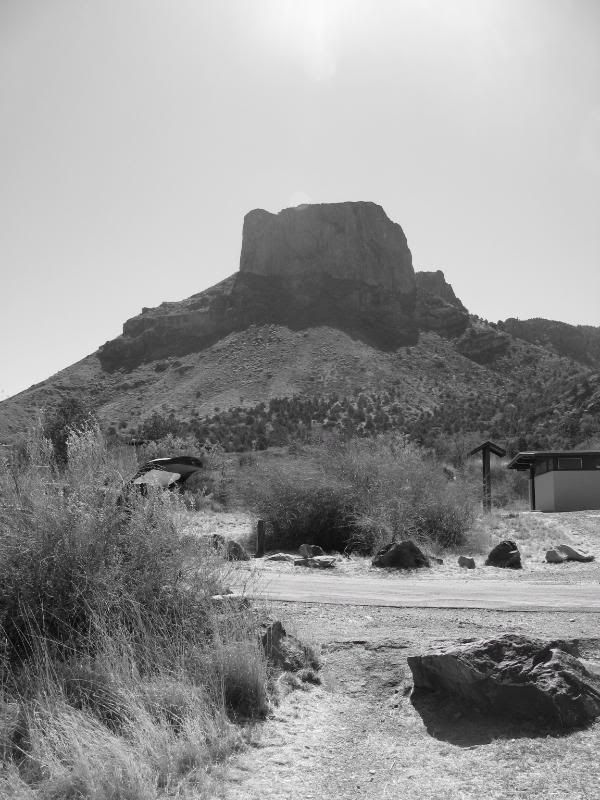 Dayhike up Emory Peak (10m RT) with Cindy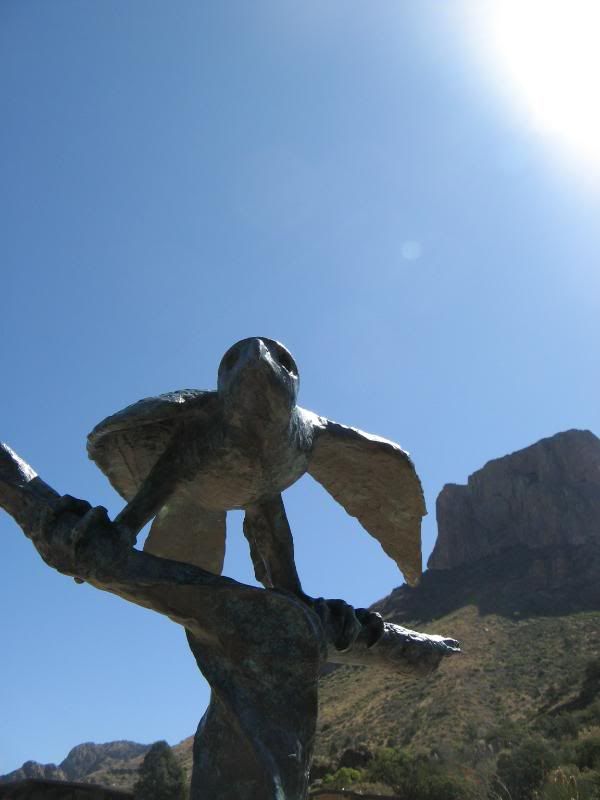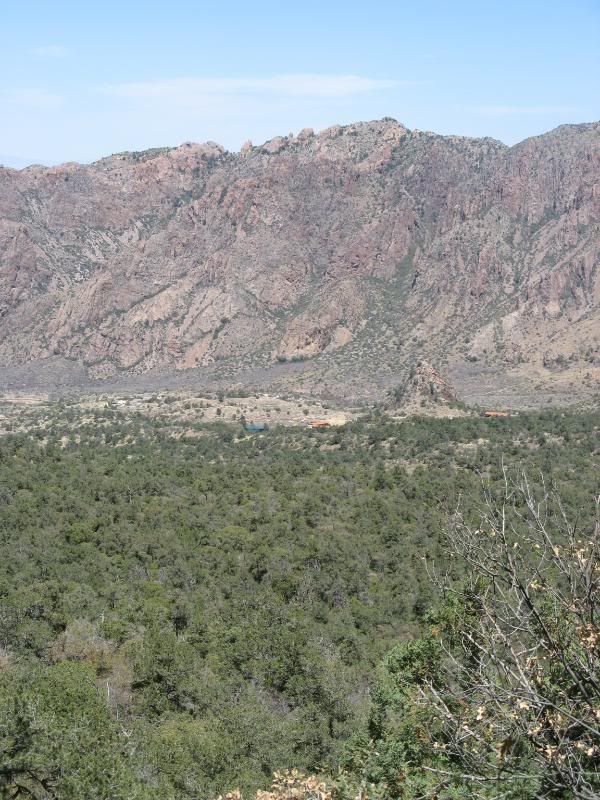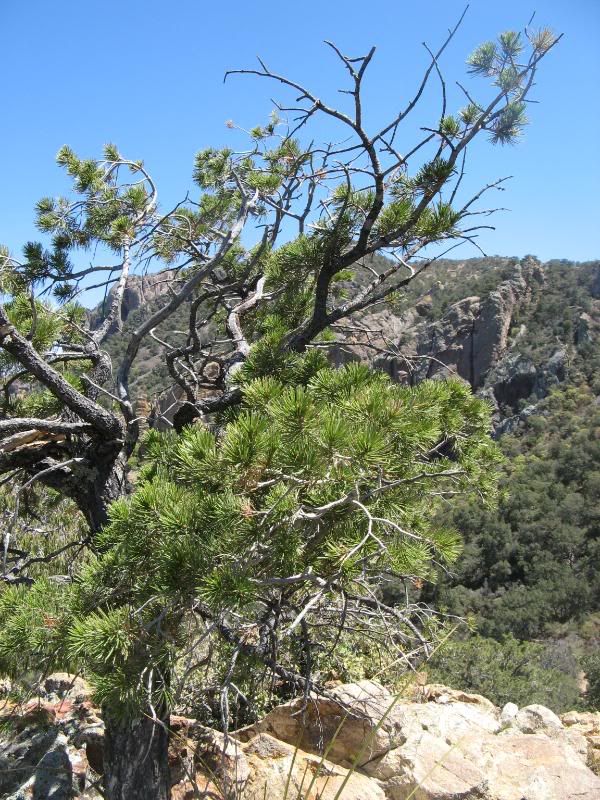 Look of confidence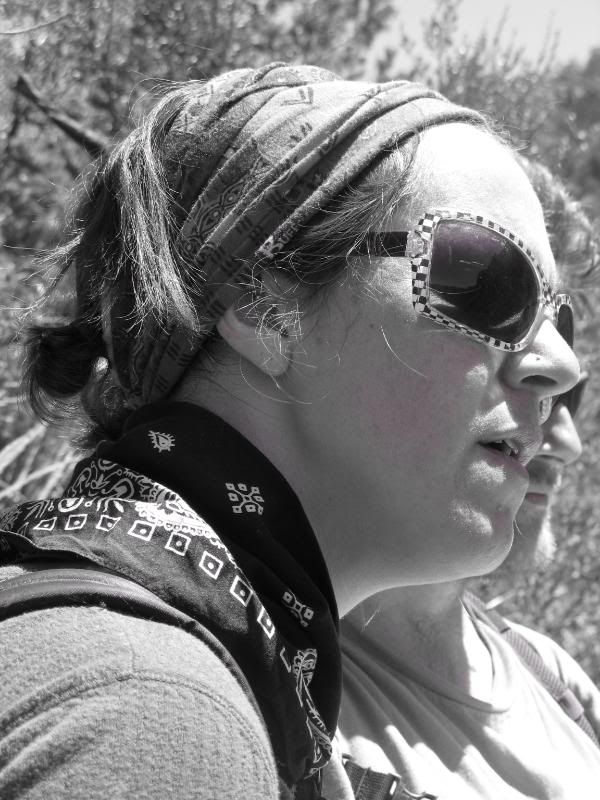 Emory Peak
- 7825' above sea level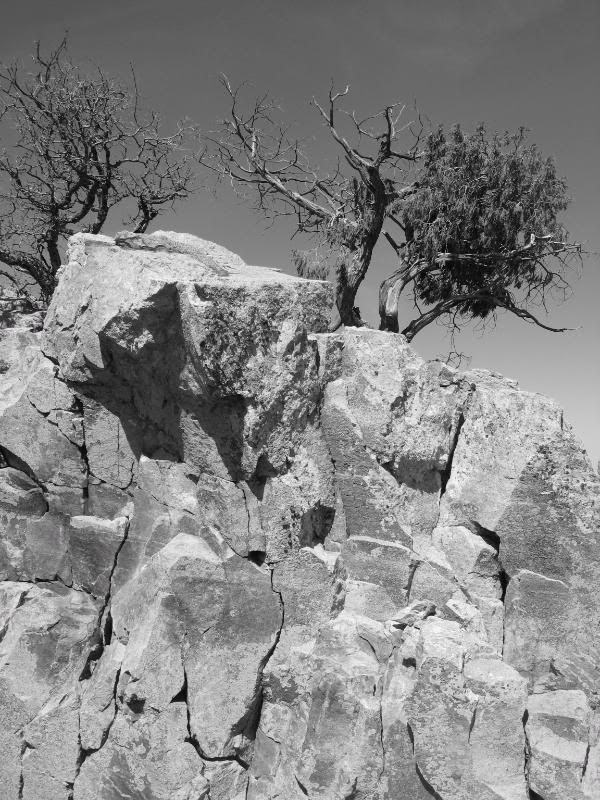 View of "The Window"- this is where all rainwater from the Chisos Basin drains onto the lower desert below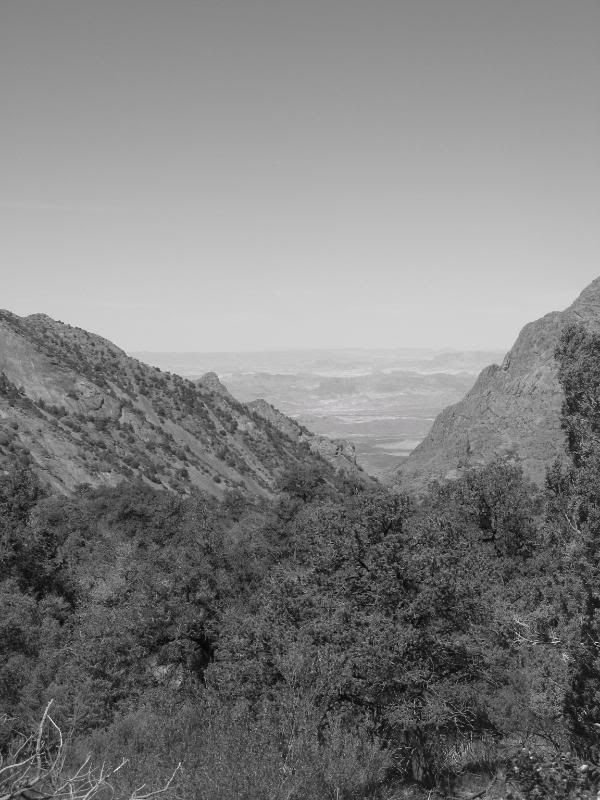 Pinyon Pine sap and lichen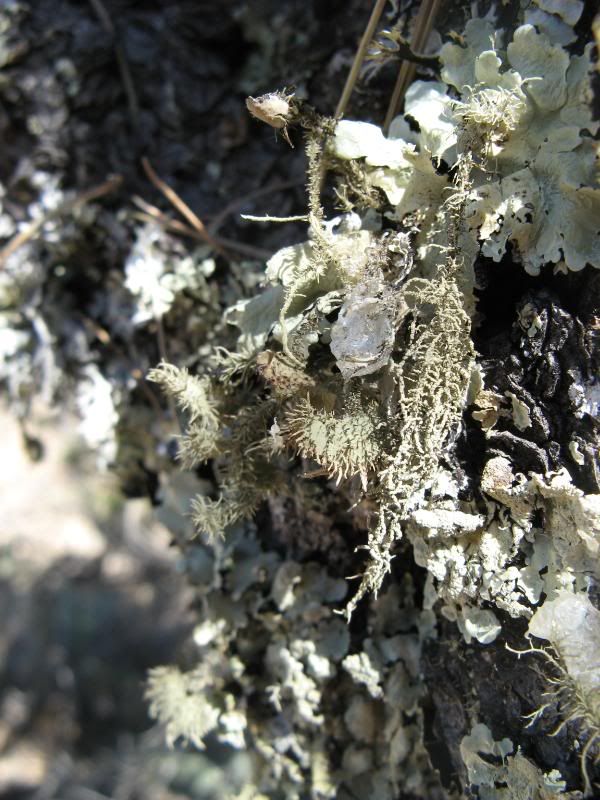 SNBR crew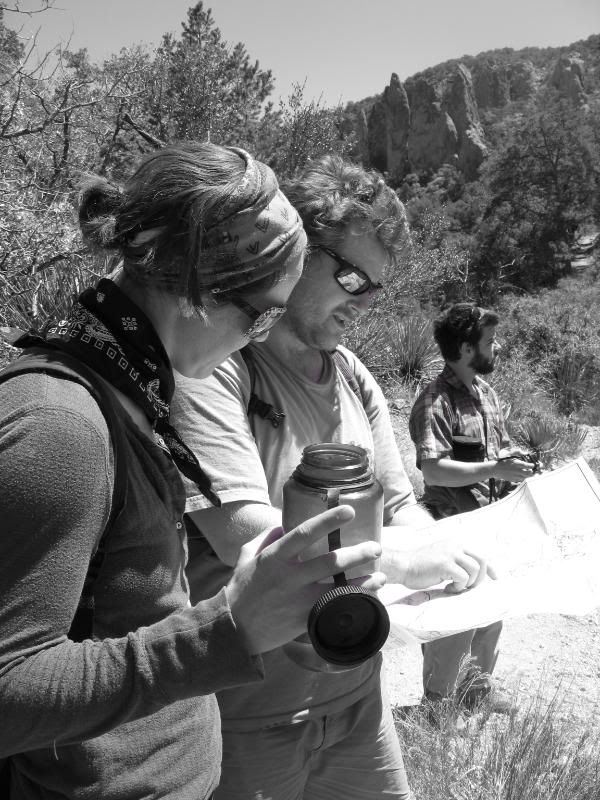 Mexican Jay- this park has more confirmed bird species than any other in the US
yes, there are ferns in the desert!
desert sunset
camera fun at night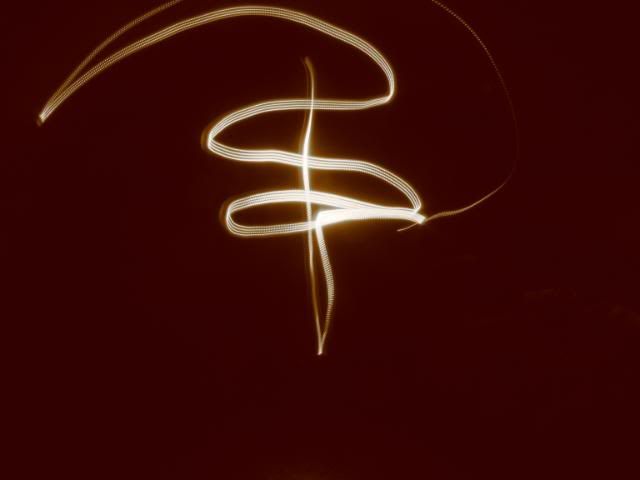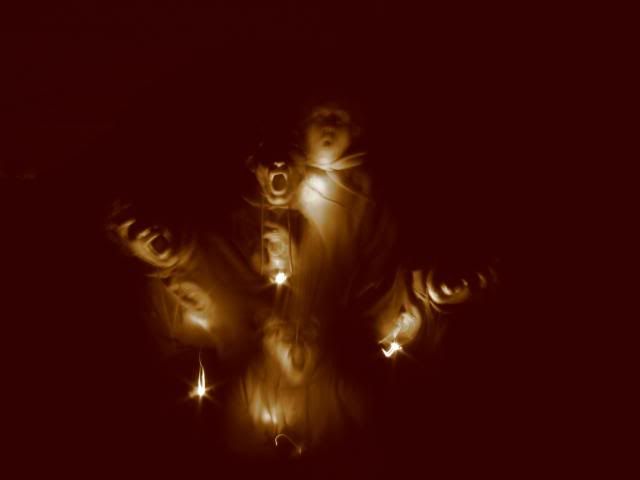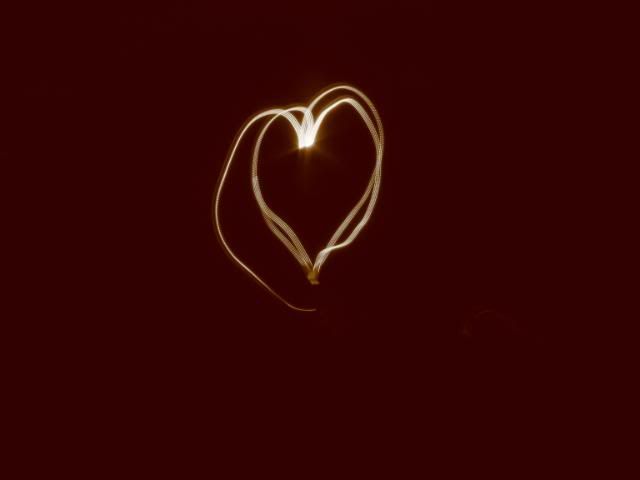 sunrise