I recently came across a list of "
champion trees inside I-285
" on the Trees Atlanta website. Mattbott and I had already begun searching for big trees in patches of old growth spread around this city and now we've officially got a challenge on our hands. This list is a couple of years of and some of the information is unreliable in my eyes (with landowners wanted to claim ownership of trees for personal recognition and the rounding of measurements to the nearest foot on CBH, etc...), so we've decided to take up the task of creating a new list. One of our first trips was to a nice cove on the Emory campus...
Large Oak species (Black Oak?) right on Houston Mill
This was really a fun exploration for us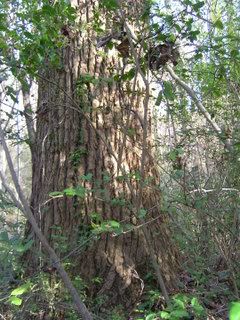 Rare native Star Vine (
Schisandra glabra
)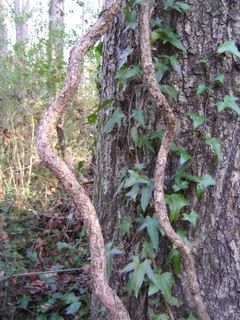 My new favorite Tulip Poplar- "Castle Grayskull". This is the largest (CBH) of the species that we've found in the city without any significant flaring/galls/caves at the base.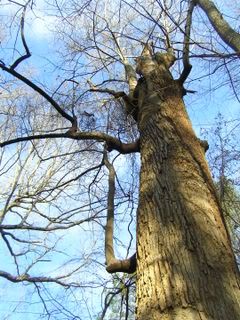 Felled beech tree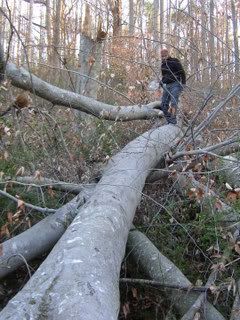 Devil's Walking Stick mini-forest
This was a truly rad trip. There's tons of nooks, crannies, old growth, rock ledges, wildflowers, historical stonework, etc... to see.