Speedy, Roly Poly, and me (Mappy) took a much needed 10 mile hike in the North Georgia mountains today. It was overdue to say the least. We opted for the Hike Inn trail at Amicalola. It's very rolling and not too difficult (much to Roly Poly's liking). I really recommend this trail and this Inn to anyone looking to make a quick escape from the city. At 75 miles from Atlanta it's a great spot for a dayhike or a weekend trip.
view from the top of Amicalola Falls- highest falls in Georgia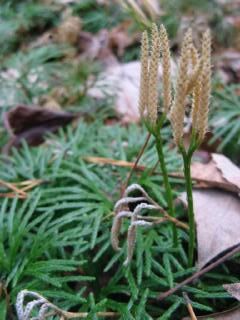 ground pine and seed heads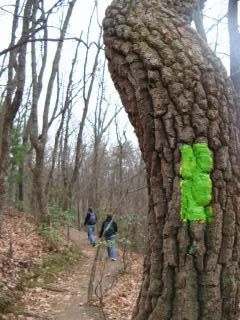 this trail is EXTREMELY well maintained with bright green blazes all along the way and nice spots to stop and catch your breath while enjoying the view with nice wooden benches built on the mountainside. There's even mile markers!
on the porch at the Hike Inn... the staff even invited us in for cider, hot chocolate, and cookies and let us thaw out by their wood stove!
view from the porch
Can't wait to go back and hopefully stay the night at the Hike Inn.